Subscribe to the Mission Newsletter
The Uniting Church rejoices in diversity of races, cultures and languages as God's gracious gift to the human family.
Multicultural and Cross-Cultural Network
In 1985, the Uniting Church Assembly made the declaration "We are a multicultural church." We continue on our journey to fully realise what it means to be a multicultural church, living faith and life cross-culturally.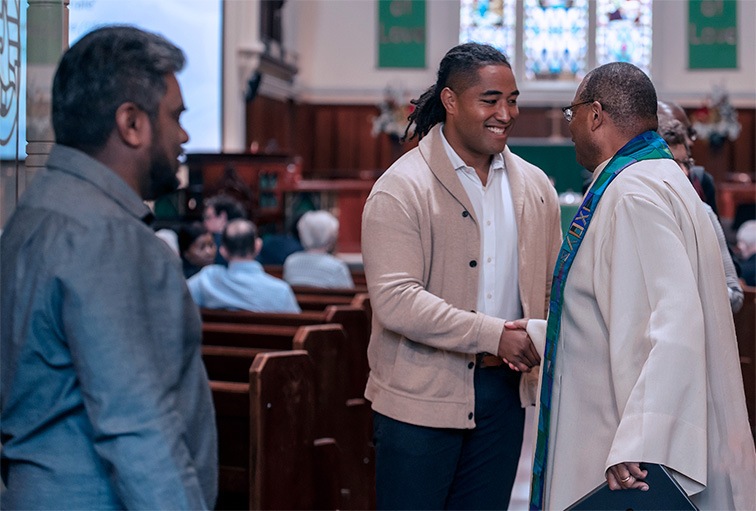 Our Multicultural and Inter-cultural Ministry brings together a wide range of ethnically specific congregations across WA.
Our network also includes informal groups which meet within a number of different congregations and offers opportunities for people who worship in languages other than English to share and explore what it means for them to be part of the Uniting Church. We currently have Tongan, Indonesian, Korean, Afrikaans and Assyrian Arabic congregations.
Worship in your Language
Would you like to attend a Christian Sunday Service that worships in your language?
We have multicultural congregations that worship in different languages such as Arabic, Tongan or Indonesian and more.
We believe it's important to preserve the uniqueness of all cultures while welcoming you to be part of our church and community. After all, we are all in this together.
To find a church that suits you, visit our Find a Church directory.
Events and Activities
The Multicultural and Inter-cultural Ministry team hosts various events and activities throughout the year. Cool Burn Camps, a family camp for inter-cultural families and MARHABA Multicultural Centre Picnic are some of the events you can expect to attend.
Contact
For assistance and more information, please contact:
Rev Dr Katalina Tahaafe-Williams
E: katalina.williams@ucic.org.au
P: (08) 6103 4211