Star Street Uniting Church
43–45 Star Street, CARLISLE WA 6101
9.30am – every Sunday
At Star Street Uniting Church, we worship God together every Sunday at 9.30am, followed by morning tea. There is an area in the church for families with small children who might need extra space. Each Sunday we offer special activities for young children which will help them grow in faith.
Tapa Niue UCA Faith Community
The Tapu Niue UCA Faith Community worship at Star Street on the first Sunday of each month at 12 noon.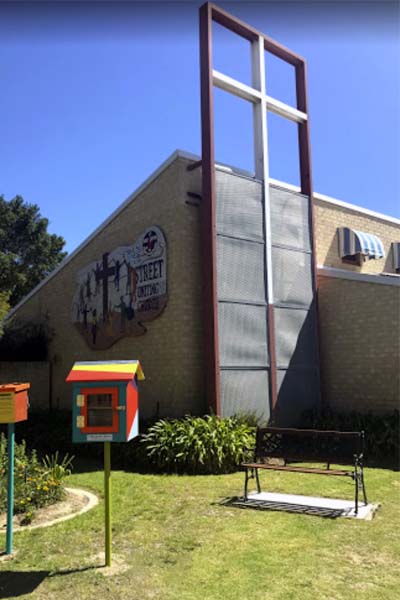 Emergency Food Parcels
Star Street UC provides emergency food parcels to individuals and families on low incomes who live in the Town of Victoria Park, City of Belmont or the Queens Park area of Cannington, every Wednesday morning from 9.00am to 12 noon.
Star Street Seniors
Star Street Seniors provides social support to elderly people living in the local community. Held on the first Tuesday of each month at 10.00am at Star St Church, a great morning tea is provided with fun activities and conversation. A chance to catch up with old friends and make some new ones!
Craft Group
Are you someone who enjoys craft activities? Want to meet others with similar interests? Then come to our Craft Group, held on the first Friday of each month at 10.00am at Star Street Church. Bring your own craft project and join in the fun. Share your skills and learn from others.