A new Strategic Planning Framework for 2022 to 2027 will be presented at Synod, September 2022. Our new vision statement is proposed as being "a welcoming Christian community".
Members of the Uniting Church are invited to participate through their feedback on the proposed Revised Strategic Framework for 2022-2027 that will be presented for approval at the annual Synod meeting in September 2022.
Focusing on the Big Picture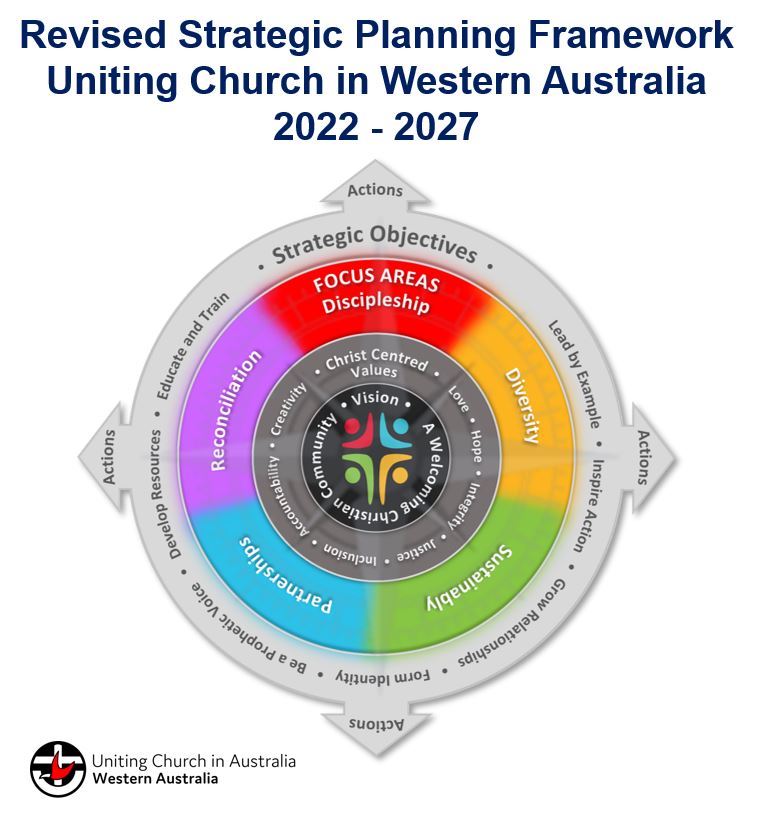 The Focuses
In addition to having clarity about the purpose (WHY) and Vision (HOW), it is also important to identify WHAT we will do to ensure we remain focused on the Vision, of being "A Welcoming Christian Community". 
The Values
Not only is it important to know where we are going, but also who we are called to be as a people of God.
The Purpose
Why do we ultimately exist?
The Vision
How can we best ensure to remain true toward these Godly purposes that define our existence?
Contact Us
If you would like to know more about our Strategic Framework, or if you are a Uniting Church congregation that would like to take part in the plan, please contact:
Rev Hannes Halgryn
Hannes.Halgryn@wa.uca.org.au
(08) 9260 9802