We are a group of people seeking to help others, young and old, by giving time in practical service.
Mundijong Heritage Uniting Church
18 Paterson Street, MUNDIJONG WA 6123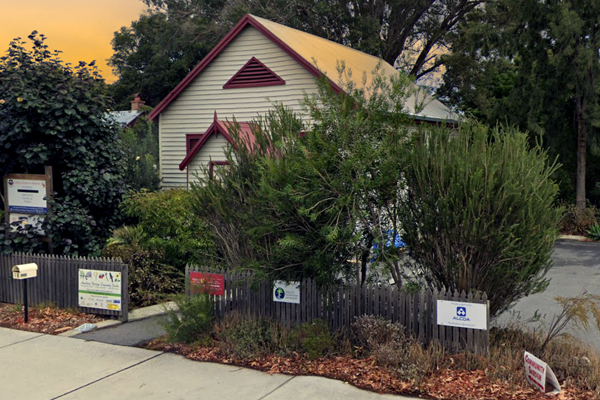 Mundijong AA
A strong and supportive AA group operates at the Mundijong Heritage Uniting Church and community garden. Please phone Marilyn on 0404671767  for further information
Mundijong Mosaics Matters
This group enjoys meeting and creating Monday mornings during school terms at the Mundijong Heritage Uniting Church. Please contact Samantha on 0448 520 312 for further details.
Historic Hall And Garden Hire
The Mundijong community has worked hard to provide a pleasant environment for meetings and functions. The working group are pleased to have community interest in hiring the hall. Please phone Marilyn Marsden on 0404 671 767 for more information.