I sometimes have to pinch myself, how beautiful is creation.
One of my favourite haunts is Cottesloe beach, either for an early morning dip or to watch the sun set over the ocean.
For many people the beauty around us invokes within us a sense of wonder and awe, a sense of mystery and the sacred.
When it comes to thinking about the environment a good place to begin is with a deep appreciation of the goodness of all the God has made.
The ancient account from Genesis proclaims that after making the land and seas, the stars and planets, the plants and trees, the fish, birds and animals, God stopped and "saw that is was good".
How things can change.
If God now looks at parts of our planet, God would see polluted waterways, burning forests, ozone depletion, coral bleaching, raising sea levels, over fishing and toxic air.
Humans through greed or neglect have also contributed to famine, flood and disease. What was once good is now spoiled or plundered or damaged almost beyond repair.
God has always cared about our planet, the question is, do we?
The Christian story does not begin with the story of the birth of Jesus; it begins with the creation of life in all it's God given glory.
Previous generations of Christians somehow misread Scripture and justified slavery, apartheid, racial and gender discrimination.
We must not fail to see that being thoughtful stewards of the environment is part of what it means to embrace the whole story of God's loving engagement with the world.
Ecology and environmental issues are not peripheral to our faith; they are core to a holistic expression of faith.
Rev David Bookless, author of 'Planetwise: Dare to Care for God's World' (2008) and 'God Doesn't do Waste' (2010). puts it this way, "This earth is our God given home and the Creator cares about how his house guests behave".
The huge challenge we face is to embrace a lifestyle that demonstrates that we dare to care for our Earth in a practical way. In small and large ways we can be part of the solution rather than the problem.
Is it too much to dream of the day when every church building and every house has solar power?
Is it too much to hope for the day when plastic bottles will disappear?
Is it too much to believe that recycling will one day be the norm for everyone?
Is it too much to imagine a world where renewable energy sources are the preference of industry, commerce, government and earth's citizens.
Last week I was at Cottesloe beach not to swim or watch the sun go down. I was at the RenewWA's joint call for climate action in our State.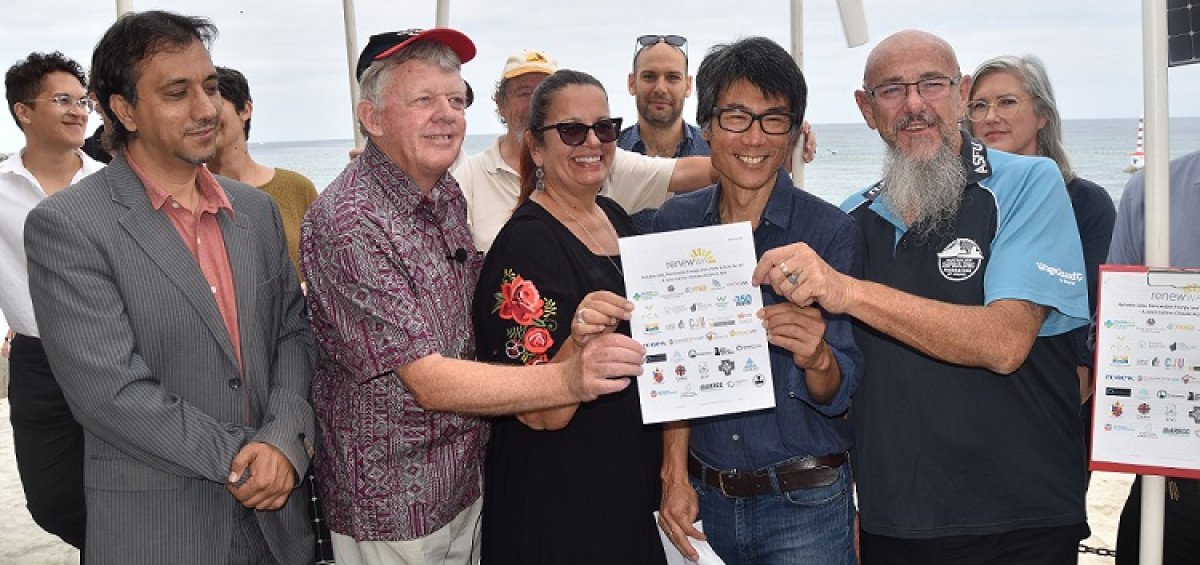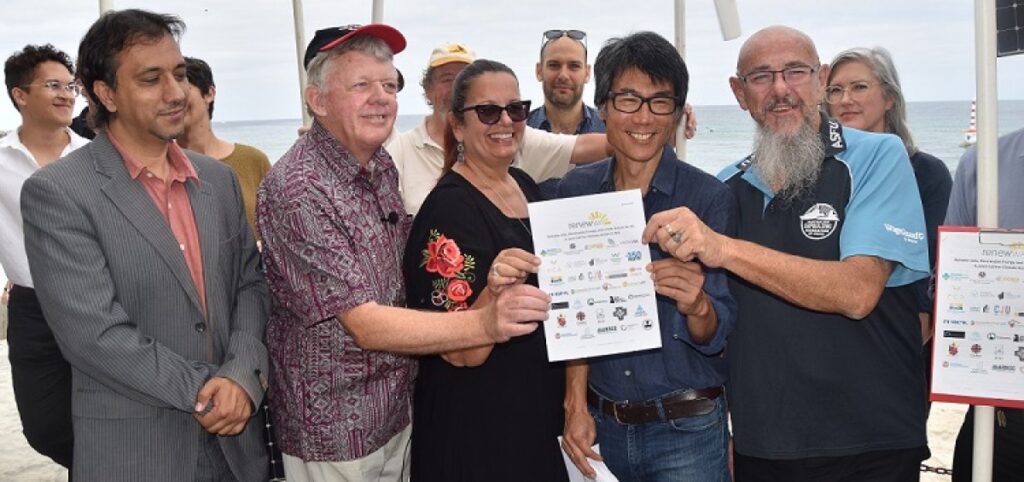 I was privileged to stand with representatives from trade unions, welfare groups, doctors for the environment and faith communities standing together saying we dare to care. We all know we need to do more and there are many difficult and inconvenient choices ahead.
As I listened to the speeches I quietly prayed, spare us Lord from inaction and environmental hypocrisy.
Rev Steve Francis
Moderator